IT'S A GREAT FEELING TO BE 50 AND COUNTING!
The Vishwa Hindu Parishad of America (VHPA) is celebrating its Golden Jubilee or Swarna Jayanti this year. It's a watershed moment as we complete 50 Years of initiating social, cultural, economic and spiritual programs to benefit Hindus in America and around the globe.
Rishabh Jain
Naperville, IL 60540
Rishab is a senior in high school and works as a volunteer tutor for a non-profit organization, The Merry Tutor which works on the criteria of students-helping-students by providing free tutoring. He is the co-founder of NCHS ESPORTS CLUB and acquired $25,200 in school district funding to equip arena with 12 gaming stations. He was also a part of network infrastructure team in summer internship of Naperville Community Unit School District 203. Along with all this, he services in The Power Up Project which a nonprofit program that collects and refurbishes computers to improve access to technology for education. He is a fluent debater and competed in all-day competitions. He understands the importance of schools and community involvement. He has goals and strong dedication to make his dreams come true and bring a difference in the life of people around him.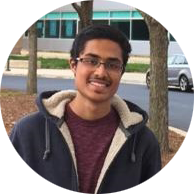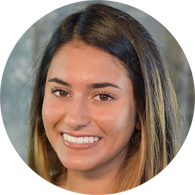 Sanjana Gangadharan
Naperville, IL 60565
Sanjana is a senior in high school and is the dynamic co-founder of Side by Side Smiles. She rose over $75,000 for various children's causes including cleft lip and palate surgeries. Her leadership skills shine while providing selfless and generous community services to so many worthy individuals. This work has earned her recognition locally and nationally on TV programs including Today Show and Windy City Live. She is also the Youth Council Leader of WE charity. She spoke at WE day, a movement that brings together over 30,000 kids to make a difference both internationally and locally. Sanjana is also the Student Ambassador of Smile Train and has attended the conference in NYC to collaborate on different civic engagement projects. Sanjana has established goals and knows what she wants; she is a very determined young woman.
Make a Donation to support our activities

Donation Category
Hindu Scholarship Fund
$41 for each Month
WE STARTED THE CONVERSATION IN THE US!
Since its inception in 1970, VHPA has addressed misconceptions about Hindu dharma in mainstream America, been an outspoken advocate for persecuted Hindus around the world, played a pivotal player in promoting and upholding Hindu principals for future generations, pushed for unity among Hindus through multiple global conferences and represented Hindu interests. More importantly, it has helped Hindus in America take pride in their culture and heritage.
More recently, VHPA responded swiftly to the COVID-19 crisis by organizing food drives for vulnerable communities and aided stranded international students.
VHPA's consistent actions in these activities has helped establish itself as one of the most prominent Hindu organizations in the world along with an extensive linkage with Hindu societies and temples across the globe.
LOOKING AT THE NEXT FEW DECADES!
We need to ensure that the Hindu way of life continues undiluted and our future generations are comfortable in their Hindu identity. We need to help Hindus fleeing persecution. We need to support Hindu temples and community centers and we need to support those in distress or need.

However, we can't do this without your help. Support our work by choosing one of the subscription based donation options below for a cause that's close to your heart. These donations are to be paid monthly, require a commitment of a minimum of one year and are tax deductible. You may choose to cancel your subscription after one year. (Although we hope you don't!)


;